Read an article about Telok Ayer Street and McCallum Street in MyPapers couple of weeks ago and the shop "Sophie Bakery" caught my eyes. Searched the Internet about the shop and learnt that it was already opened back in end-January this year. But due to some matters, it re-opened again on 8 April. The shop was relatively easy to find, with the green shopfront and many tables outside the shop. Even before I stepped into the shop, I could feel the Parisian vibe.
The shop space was not big and lined with lots of different kinds of bread and buns. There were a lot of people inside the shop while I was there. Took two butter croissants and queued up for payment. While I was queuing, took a few quick snaps of the shop and checked out the pastries in the display and they all looked yummy. Ordered two chocolate eclairs and grabbed a small pot of honey which was placed together with other small pots of jam at the cashier counter.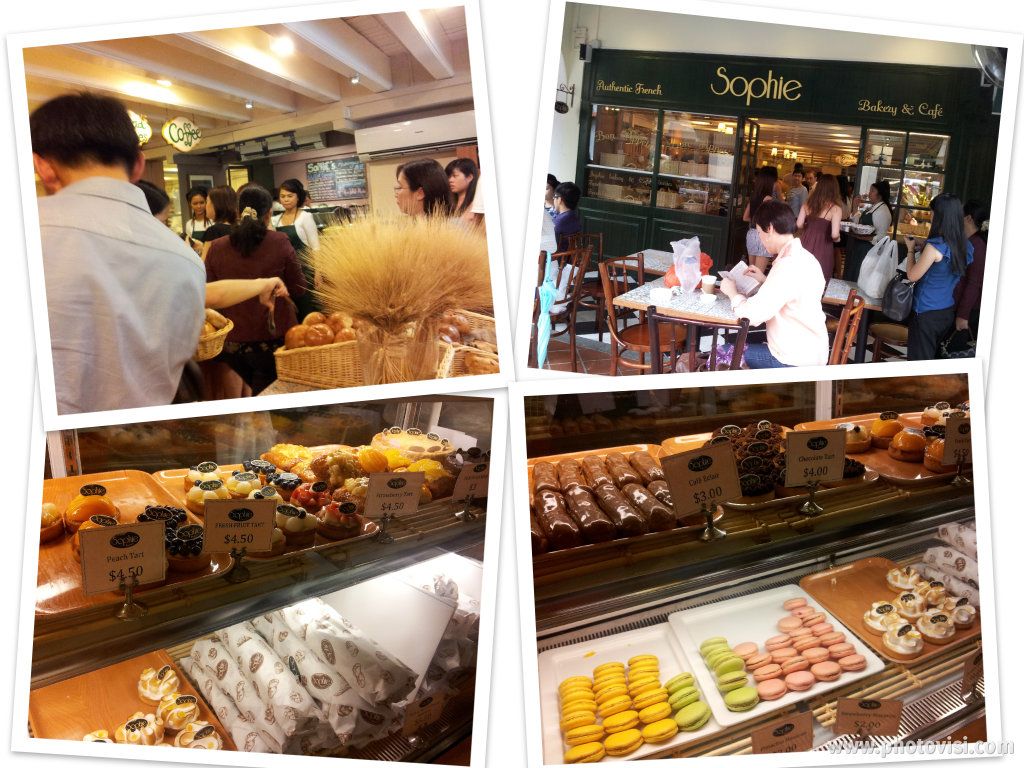 The croissant cost $2 each, the eclair cost $3 each and the small pot of honey cost $1.50. Found it a bit expensive until I started eating them. The eclair was quite solid and heavy with chocolate cream compared to those that we normally eat which can be rather hollow. At $2, the butter croissant was reasonably big and rather filling after eating one. Personally, I will give their butter croissant the thumbs up.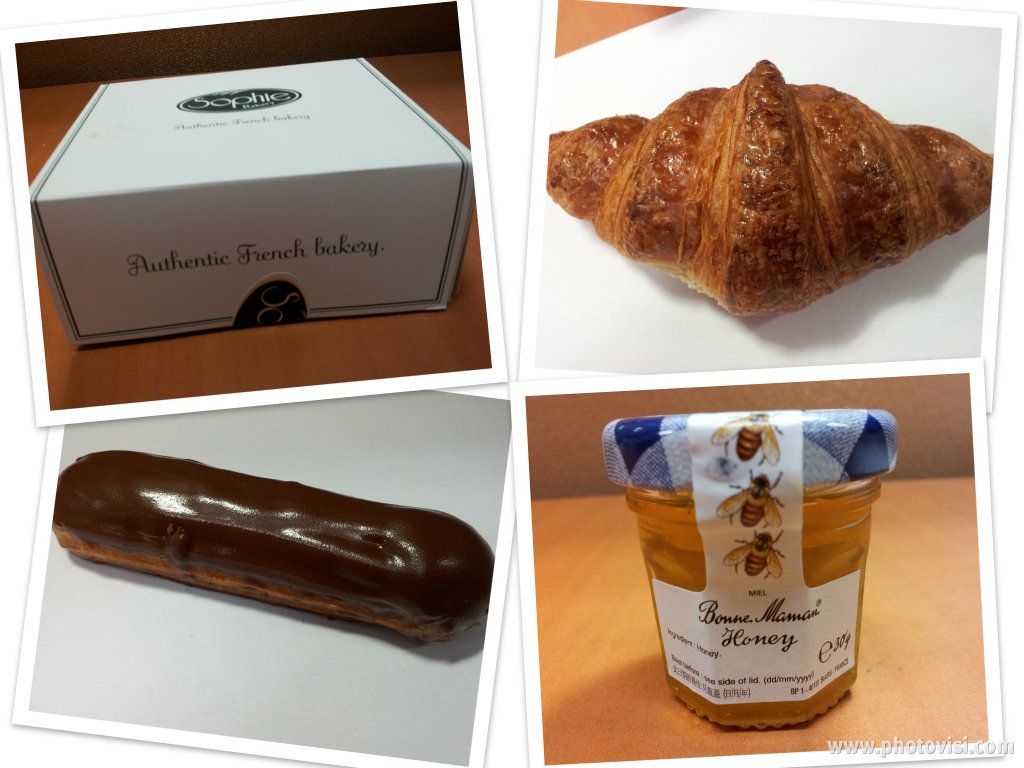 I will probably go back to try their fruit tarts and coffee the next round. For now, I will recommend this shop to anyone who love their bread, Parisian-style.
Name: Sophie Bakery
Address: 167-169 Telok Ayer Street
Opening Hours: 08:00-19:00 (weekdays) and 10:00-16:00 (weekends)
Tel: 6221 6269
Facebook:
https://www.facebook.com/SophieBakery
Wesbite:
http://www.sophiebakery.sg/
Products: Bread, Pastries and Coffee
Prices: Butter croissant ($2); Chocolate croissant ($2.50); Eclair ($3); Fruit tart ($4.50); Macaron ($2); Sandwich ($5.50); Jam ($1); Honey ($1.50)
UPDATE: THE SHOP HAS CLOSED.