After trying the Hokkaido cake from Bakery Cuisine (BC) on Wednesday, I decided to try the ones from Polar Puffs & Cakes (Polar) today. As they only sell the cakes in box of six so I asked another colleague of mine to share half the cakes and cost. There are two flavours to choose from, strawberry and vanilla. Customers can either buy a box of one flavour or have a mixture of both. I chose vanilla flavour because I was told that is the more popular flavour.

Since I was sharing with my colleague therefore I asked the staff if they can give me another small box so that I could pack the cakes separately. The helpful staff offered to pack the cakes into boxes of three which was just what I wanted. After making payments, the cashier gave me a lucky draw form to fill up and told me to keep the receipt because the lucky draw will be based on a set of numbers on that receipt. The prize is a 4D3N Free & Easy Trip for two worth SGD3,800 to Hokkaido, Japan! Wish me loads of Good Luck!
The cakes from both BC and Polar were baked in squarish base paper cups with the top dusted with icing sugar. However, unlike the ones from BC, the cakes from Polar had flat tops. The texture of the cake was something similar to that of a chiffon cake with a very generous amount of vanilla cream in the centre. In fact, there was more cream than cake and a fair bit of cake was stuck to the box.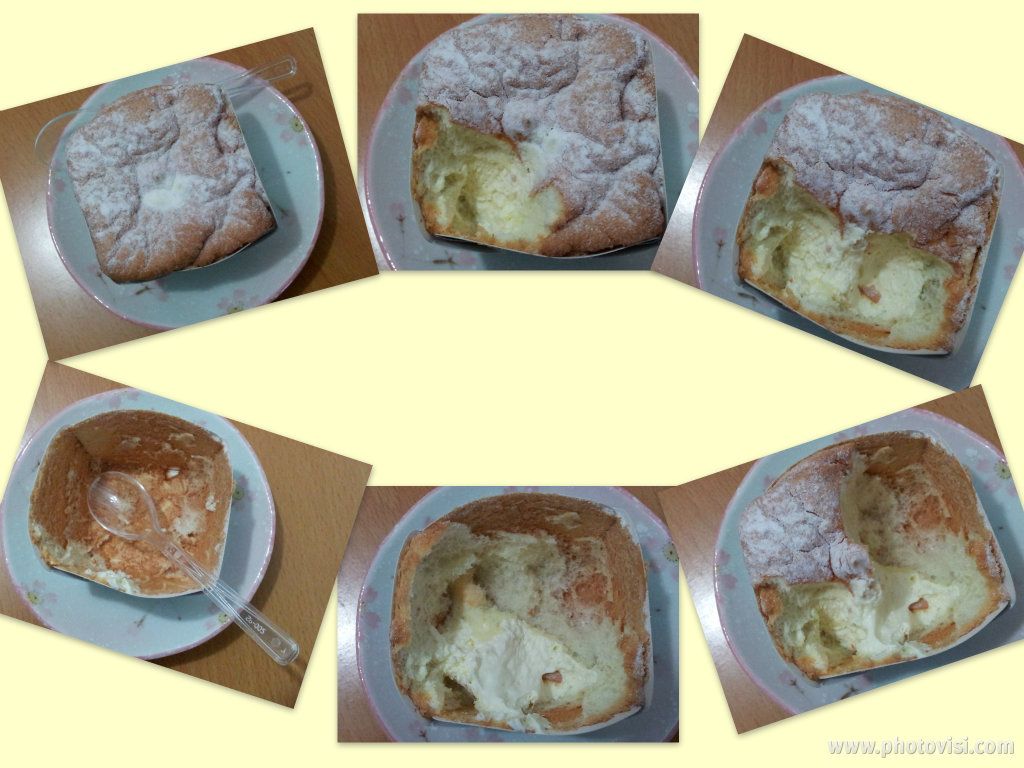 Overall, the cake and cream were very, very light to the point that one can actually consume a few at a time. No wonder Polar sells them in a minimum of six because it is possible to finish six at one go. So if you prefer more cream than cake, I would recommend the ones from Polar; if you prefer slightly more cake than cream, I would recommend the ones from BC. Personally, I prefer the ones from BC because of the cake texture and the taste of the custard flavoured cream.

Name: Polar Puffs & Cakes
Address: All outlets
Product: Hokkaido cakes (2 Flavours: Vanilla and Strawberry)
Price: $12 for six